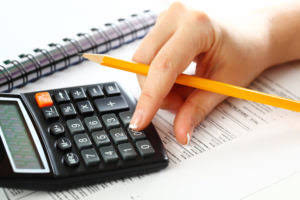 Note that if your average utilization rate is under 60%, you might struggle to achieve healthy margins and profitability. This is useful when you're working with people with a wide variety of skills and professions. For example, developers' time might be considered more expensive than that of copywriters. When you have team member specific rates in place, these will be used instead of your default hourly rate where applicable. Their clients based on the amount of time spent on working for them, having a precise knowledge of how much time is spent is essential. Including all this information can be tedious and time-consuming. A digital timekeeping solution allows you to customize and generate invoices with detailed billing information quickly and easily.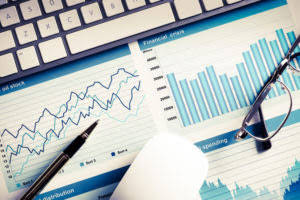 That's how to really grow a sustainable bill of hours practise. So while you're attempting to minimize non-billable hours, you'll want to remember that not all non-billable hours are the same. Eliminating an hour of tedious or repetitive work is a good thing. But eliminating an hour an employee could spend developing their skills or that you could spend developing your brand will hurt your company in the long run. Tracking non-billable hours will also help you make sure you're not burning out your employees because it helps you gain a true understanding of their full workdays. In addition to billing your work at the appropriate rate and letting unprofitable clients go, you can also reduce the amount of non-billable work your team does overall.
Track All The Billable Time, Even The Minutes
A digital time tracker can help you record all your working hours. Some tools make it easy to track time against clients or jobs, so you can bill more accurately for the work you do. From there, you can take your hours tracked and create an invoice that's easy to back up with time data. Administrators of law firms should track both realization rates and utilization rate of employees. In addition, there should be a monthly report that makes a comparison between the billable hours that are recorded, and fees collected. In general, when lawyers have less than 100 percent of their billable hours, this could be an indicator of a problem.
You may not work exactly eight hours each day, but this breaks down what you should average in a day, week, and month to reach your annual goal.
The goal is not to have profits nibbled away by non-recovered expenses that were never billed to the client.
" they realize that it's a lot of hours and that it can seem very difficult to track that time, especially when almost every minute must be productive and profitable.
Now the concept of this type of engagement is to essentially de-risk a project in the eyes of the client by guaranteeing a certain outcome for a fixed amount of money.
When making plans and estimates for the next project, you'll need to identify the number of employees needed for that project.
Reducing the administrative workload, for example by making payment reminders automated, can be a huge time saver. You can also digitize your documentation whenever possible to make finding what you need as easy as possible. You might find that a particular type of project would be better billed at a fixed price to better reflect the overall work and effort put in by your team. Eboni Moss, is a CPA and the owner of The Master Resource, LLC, a firm that helps businesses identify resources and opportunities to scale their businesses. One of the major benefits of tracking working hours is the ability to determine your and the productivity of your employees.
A Guide To Time Tracking For First
Toggl Track has a powerful integrated reporting system, and all your time is automatically sorted and can be instantly viewed in different reports. This means you don't have to add up your billable hours manually.

Billable hours are those hours worked that require compensation. In other words, they are the hours that you bill clients for and they pay directly. For lawyers, consultants, accountants, and other professionals with billable work, these payments do not apply to other work tasks done for the firm to which they are professionally affiliated. One court has noted that "problems created by billable hours have brought about a storm of criticism directed to the legal profession, especially when there are excessive billable hours". Lawyers trying to increase their billable hours may behave in ways that are not in the interests of the client. The average number of billable hours differs based on the industry and role. However, according to the Agency Management Institute, the average billable time for Agency Production Managers is 1,504 hours a year and 1,410 hours a year for Creatives.
Tips To Accurately Track Your Time For First
It will also help you avoid certain pitfalls and risks in your future projects, especially if you choose to use some billable hours software for tracking. Non-billable time includes administrative work, invoicing, office management, business marketing activities, vacations, sick time, and other time-consuming things that are not related to projects. Not to mention the regular daily activities like having lunch or taking a short break from work.
It is the very stage where you get to define all the timelines, set milestones, name and describe tasks that will get you closer to the project finish line. Depending on the size of the project, this stage can take from a few hours to a few days, which is why it deserves a place on every billable hours chart. As a matter of fact, knowing how to define billable hours and how to work with them can help your teams enter new productivity levels. The amount charged to clients has to be adequate to cover the employee's salary and other business expenses.
How To Calculate And Track Billable Hours
In short, non-billable hours make the time companies don't have to compensate. Everything done during that time is not exactly related to the client or done on their behalf. Instead, it usually covers the things team members do for your company, other internal projects, or just when going about their day. As you probably already know, project planning is crucial for project success as it helps you see the big picture when outlining the upcoming steps from A to Z.
You can use the Productivity Target dashboard template to view targets and actual billable hours entered. You'll need project or resource managementpermissionsto use this report.
Well, of course you'd take that up every day and twice on Sundays. Even if you apply the optimism bias discount, and you thought you might only capture a small percentage of that billion dollars, say a hundred million, would it still be value for money? The opportunity to spend five million dollars to save a hundred million dollars – well, that's unbelievable value for money. But first you have to have the five million dollars to spend and you have to have the one billion dollar opportunity to chase. Now, I must say, this is the ideal way to work in the billable hours environment.
Instead, it usually covers the things team members do for your company, other internal projects, or just when going about their day.
Within the same system, you can easily complete billing activities by smoothly compiling all of your recorded, unbilled time into a professional-looking invoice.
Spend an hour creating an email campaign you plan to use to market your services.
Typically, employees are expected to have billable hours equivalent to at least three times their salaries.
It's only natural to prefer to be spending your time on work which you will actually charge for.
According to research firm McKinsey, 45% of the activities people are paid to do — from entry-level workers to those in the C-suite — could be automated with lower-cost technology. Using software and tech to perform those tasks will not only cost less.
Digital time tracker or manager is designed to record your working hours. It helps to simplify billing clients and provides data to support your invoicing.
Billable Vs Non
Many of the principles are identical to leading your own team. Years ago, as a CIO, I oversaw a major core systems redevelopment for a company I worked for in Australia. We engaged a bespoke software development business that happened to have some of the best technical https://www.bookstime.com/ people in this particular field. They were superb people, incredibly gifted and highly committed to the pursuit of excellence. Unfortunately, their ability to manage the project was not quite up to the same standard, and the fixed price model was not their friend.
A billable hours chart is an attorney billable hours template.
This is the dominant business model in legal and accounting firms, and consulting businesses of all varieties.
Managers need to always analyze the efficiency of the spent time and cut unnecessary meetings, business trips, or trainings.
However, they're still lacking a bit of scalability and ease of use.
As such, Billable Hours must be included in the invoice – a document that serves as an agreement between the buyer and the seller . Billable hours also help to avoid any possible misunderstanding with clients as the matter of who is doing what. Billing in such way helps to show what activities are being done under the scope of the project and, therefore, need to be paid for with the client's money. Billable hours present the most secure way to tie your work back to the client.
Why Should You Track Non
However, the activities they'll participate in to grow your company over time are likely non-billable. At the end of the day, we need to change our mindset about non-billable time. Tracking time allows you to access productivity and how well and accurately the team evaluates its work and adhere to the agreed time frame.
As your utilization rates go up — and your total billable hours increase — there should be a corresponding increase in profitability. ClickTime's timesheet solution can speed up your timekeeping process. With multiple ways to track time, employees have easy options to complete timesheets. Managers can reduce time spent following up with employees using timesheet completion reminders. And executives can understand how company time is spent with custom reports. Non-billable hours, on the other hand, are often spent on activities that benefit your organization at large, not just one specific client.
It's Not Your Imagination, Biglaw Billable Hours Are Up This Year
Would a customer recommend you to other business units in their organisation that you haven't yet had access to? For example, a successful engagement in a client's New York office might lead to a new engagement in their Chicago office where you haven't worked before. Would a customer engage you for a service that is tangential to your core service delivery?
Intuit does not endorse or approve these products and services, or the opinions of these corporations or organizations or individuals. Intuit accepts no responsibility for the accuracy, legality, or content on these sites.
And getting more personal time may be just as valuable than billable hours. A number of industries are built upon the billable hours model. Supplier companies exist to deliver services to client companies in a range of areas, and the billing's generally done with an exchange of time for money. This is the dominant business model in legal and accounting firms, and consulting businesses of all varieties. I know that we have many people in our community who work in these industries and virtually everyone uses external services in some way to run their business.
To make it easier to separate such probjects from your other billable work, Toggl Track lets you assign a custom hourly rate to any project. What's more, if there are several people working for a project, they can be assigned custom hourly rates of their own. This can be useful for separating the more expensive work from simpler tasks. In Toggl Track Starter, we've made it easy for you to separate your billable hours from unbilled work, and to keep your records accurate to the second. Jeremy Byellin is an attorney practicing in the areas of family law and estate planning.